Availability is shown within the details on each Tiered Cake product page.  We recommend ordering at least 6 months in advance to ensure our availability, but a minimum of 2 weeks notice is required.
If you are interested in a cupcake or donut wedding, you can order directly through the website at least 2 weeks in advance.
To ensure perfection, Oakmont Bakery has decided to limit the designs that we offer for weddings to those shown in our online gallery.  Our gallery features classic and trendy designs that our decorators have expertly created.
Choose Your Look:
Check out our designs and pricing for either Classic Tiered Cakes, Cupcake Weddings, or Donut Weddings.  Feel free to play around with adding/subtracting options to your cart to see how the price changes.

Click on the image of your favorite design to see available sizes.  If the tiered cake size you are ordering will not serve all of the guests, feel free to add on Supplemental Cakes  for the kitchen.   Keep in mind that the number of servings on the order can be adjusted until 2 weeks before the wedding.  At that point the order must be finalized and paid in full.
The look of your cake can be customized to coordinate with your wedding through the use of colors, flowers, cake toppers, or other ornaments supplied by you.
Sample our Cake:
While we no longer offer in-person tastings or consultations, you can place an order for Sample Cakes online to pickup and take home to try at your convenience.  Two days notice is required.
Each sample cake is one batter, but you can try two different fillings in each cake, one on the left side and one on the right, to allow for more combinations with fewer cake purchases.
You can get approximately 6 sample size slices out of each half of the cake.
Other Things to Consider:
Pickup vs Delivery?

We only deliver within a 30 mile radius of Oakmont Bakery.
Delivery rate is calculated at $35.00 for the first 5 miles and $4.00 for each additional mile.
If you choose to have the order delivered, we will need to know the start time as well as the name and phone number of the day of contact.  We will coordinate delivery time with both the venue and the florist (if applicable) the week of the wedding.
If you choose to pick up the cake, you will need to review and e-sign the Transportation Guide as you will take full responsibility for the cake from the moment it leaves the bakery.

Adding Color

You may choose one of the colors listed from the website, or you may provide your own swatches.
When providing swatches, please keep in mind that we are working with airbrush, and while we will certainly do our best, there is no guarantee of color match.
Swatches should be dropped off at the bakery at least 2 weeks before the wedding.
Please note that we STRONGLY advise against dark colored icing.  The amount of food coloring required to make dark colors can result in a bitter taste of the icing, as well as the staining of mouths and fabric.

 Flowers

Buttercream Roses

Due to the soft nature of our buttercream icing, we do not offer buttercream roses, except as shown on the Truly Traditional cake from our gallery.

Gumpaste flowers

Are not edible as they are hardened and contain wires.

Silk flowers

Must be dropped off at the bakery anytime between booking and 2 weeks before the wedding.
Please mark your last name and wedding date on the package and you can give them to anyone working the Sweet Line (far right set of registers).

Fresh flowers

Are typically placed by the florist after the cake arrives at the venue.  If we are delivering the cake, please let us know which florist you are using so that we can coordinate delivery time with them.
Our delivery drivers do not place flowers.  If you need us to place your fresh flowers, they must  be delivered to the bakery the day before the wedding.

Toppers

Stick style toppers can be placed by anyone.  You can leave it at the venue or bring it to the bakery.  Just let us know which one so we know what to expect.
Figurine style toppers MUST be dropped off at the bakery at least 2 weeks before the wedding as we will need to add extra support when we make the cake.

Stand Rental

Oakmont Bakery does have cake stands as well as cupcake/donut towers available to rent.  All of our rental items are $135.00 added to your total.  $35.00 is a rental fee and $100.00 will be refunded when you return the rental item within 3 days following the event date.  Please note that damaged or missing pieces may result in a partial or no refund.

Cookies

We recommend 3-5 cookies per person.  They can be added to the order anytime between now and 2 weeks before the wedding.
We do not modify the cookie trays on our website and we do not create custom cookie trays.  If you would like to pick and choose your own

cookies by the dozen

, we will pack them in boxes for your caterer to tray.  You might also like to add mini pastries in addition to regular cookies.
Most caterers want the cookies delivered to the venue the day before the wedding if they are traying them.  If this is the case, it is your responsibility to pick the cookies up at the bakery or pay a separate delivery fee.
Ready to Order?
You can order online or by calling 412-826-1606.
Online orders can only be placed for pickup.  If you would like to add on delivery after placing your order, you can

email

our wedding coordinator or call 412-826-1606 ext 3 to add on delivery.
We cannot take a deposit until an order has been placed.
To book the date it's a $50.00 nonrefundable deposit.  This will be deducted from the total balance.  The order must be paid in full 2 weeks before the wedding.
If you place the order online, once the items are in your cart, from the Cart page, you can select whether to pay the $50.00 deposit or to pay in full.  Remember to click UPDATE after making your selection.  Either is fine, the order just needs paid in full 2 weeks before the wedding.
Once you have placed your order, you will receive a confirmation email of the order.  In the email, you will find links for you to review and e-sign the Wedding Cake

Contract

and the

Transportation Guide

(if applicable).
Finalizing Your Order
It is your responsibility to contact our wedding coordinator to finalize your order two weeks prior to the event.  You must

email

or call her with the final count and we can adjust the servings up or down at that time based on your final count.
Final payment must be made by cash or credit card.  We do not accept checks.
Still Have Questions?
When is the best time to order my wedding cake?
The sooner the better! As soon as you have a date and a reception location established, you may schedule a tasting with our wedding coordinator. The date is reserved with a $50.00 deposit and the price of the cake is guaranteed at contract signing.  All orders must be finalized and paid in full no later than 2 weeks prior to your wedding date.
Can I get different batters with each tier?
We are happy to alternate the batters and filings in your cake for no additional fee, but it can complicate the serving of the cake. If you decide to do multiple flavors, you may want to consider using a dessert table instead of serving the cake so the guests may choose the flavor they prefer.
Do you incorporate colored icing into your cakes?
We recommend using flowers to highlight your bridal party colors. However, if you provide a swatch we will match your color as close as possible. Keep in mind that the cake is usually photographed with only the bride and groom, so the bridal party colors are not a significant factor when choosing your cake.
How large is a serving of wedding cake?
We base our servings on slices that are 6" high x 2" deep x 1' width.  However, each reception site may cut the cake slightly different and may be a question for you to ask them.
Can I order a smaller tiered cake and serve sheet cakes to my guests?
It's very common to do a 2 or 3 tiered wedding cake and then have extra servings in the kitchen for the rest of the guests.  However, we don't use sheet cakes for this purpose.  Instead, we make what we call "supplemental cakes".  These are made just like a tier of the wedding cake (3 layers of cake and 2 layers of filling) so that when they are served, every guests has a uniform serving of cake.  The supplemental cakes are undecorated cakes just for the purposes of serving and provide a significant cost savings.
Should I bring my cake topper to the bakery before the wedding?
If you are using a "Stick" topper that inserts into the top of the cake, anyone can place that.  However, if your topper is a "figurine" type of topper, we require that it be dropped off at the bakery at least 2 weeks before your wedding so that we can add extra support when we make your cake.
Will you have the cake there for my florist?
We are happy to coordinate with your florist. They may want to discuss placement of the flowers on the cake and also the set up time. If we do not hear from your florist, we will contact them the week of your wedding to discuss the details pertaining to your cake.
When do I need to have my cake paid in full?
Complete payment is required at least 2 weeks prior to your wedding date.
How long do you guarantee your pricing for?
Price is guaranteed at the time of booking.
What should I do with my top tier after the wedding?
We supply a box for you to transport the top tier home after the wedding. As soon as possible, remove the cake from the box; place it in an airtight container and freeze. With proper packaging, the cake should retain its flavor and serve as the perfect dessert for your first anniversary dinner!
When do I return the items or stands used to assemble my cake?
The type of cake you order determines whether you will need to return anything. A refundable deposit, if applicable, will be stated on your contract. We hold a deposit based on the retail value of the items used to assemble your cake. We appreciate the return of these items within 3 days following the wedding.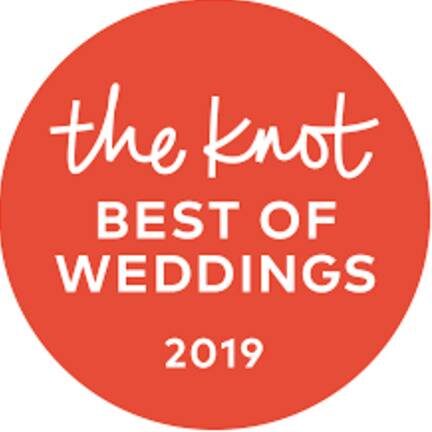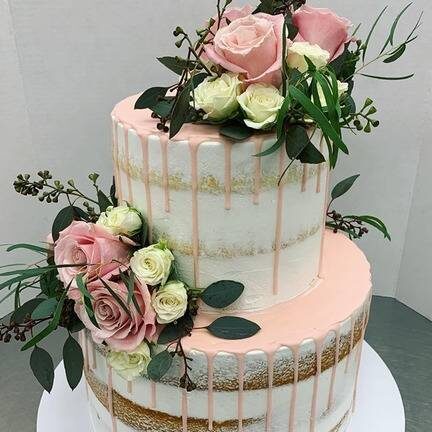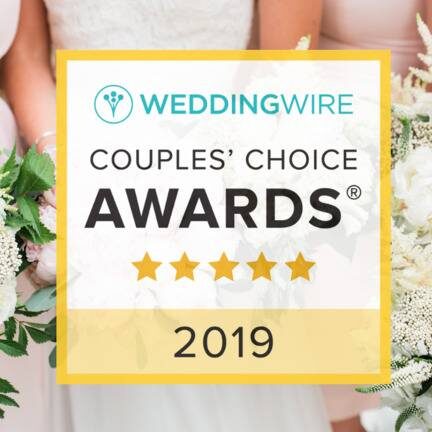 I just want to thank and praise your bakery for the delicious wedding cake that you delivered to the Heinz Center for Kirsten and James' wedding. The detail on the cake reflected their decoration wishes to the "T". It was elegant and the flower creation on top was exquisite. The cake itself was moist and the filling and frosting couldn't have been more flavorful. We could realize the work and effort that goes in to creating this cake. Many thanks to all involved.
Sincerely,
Bonnie