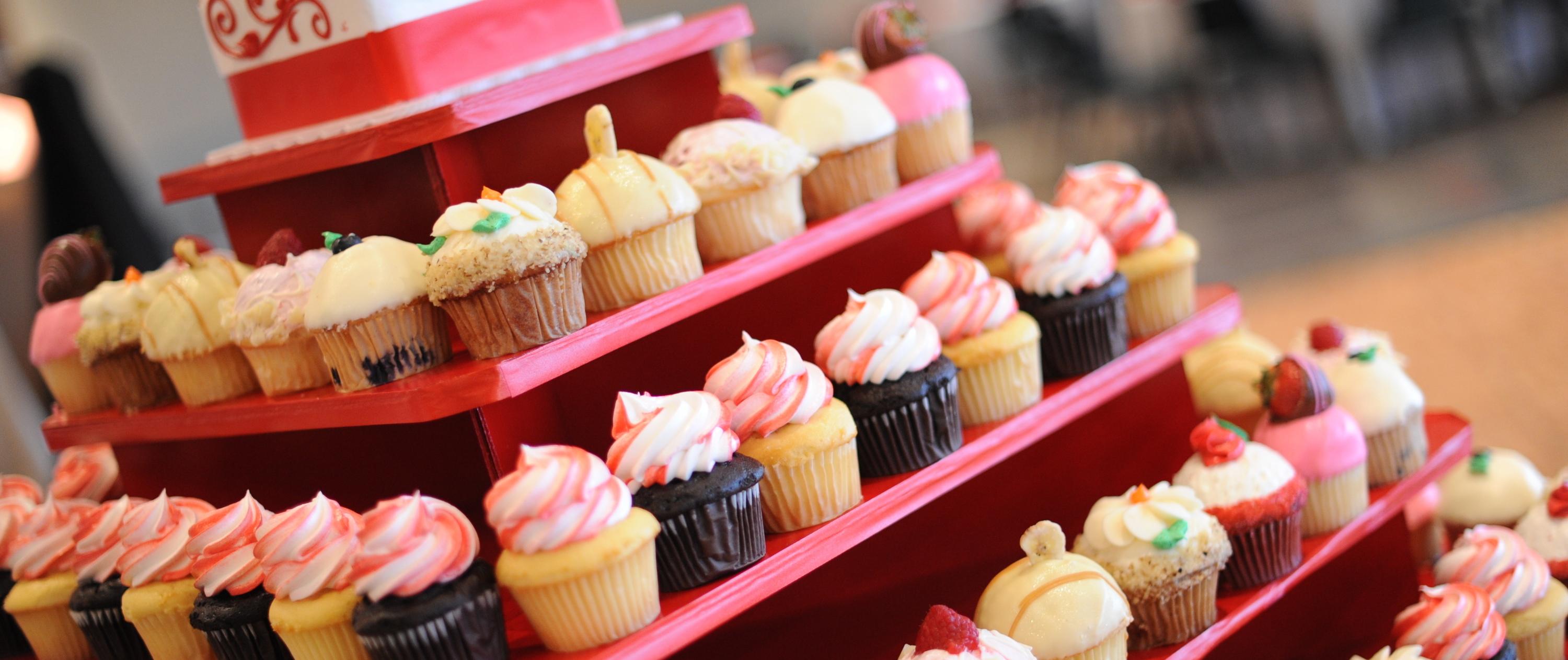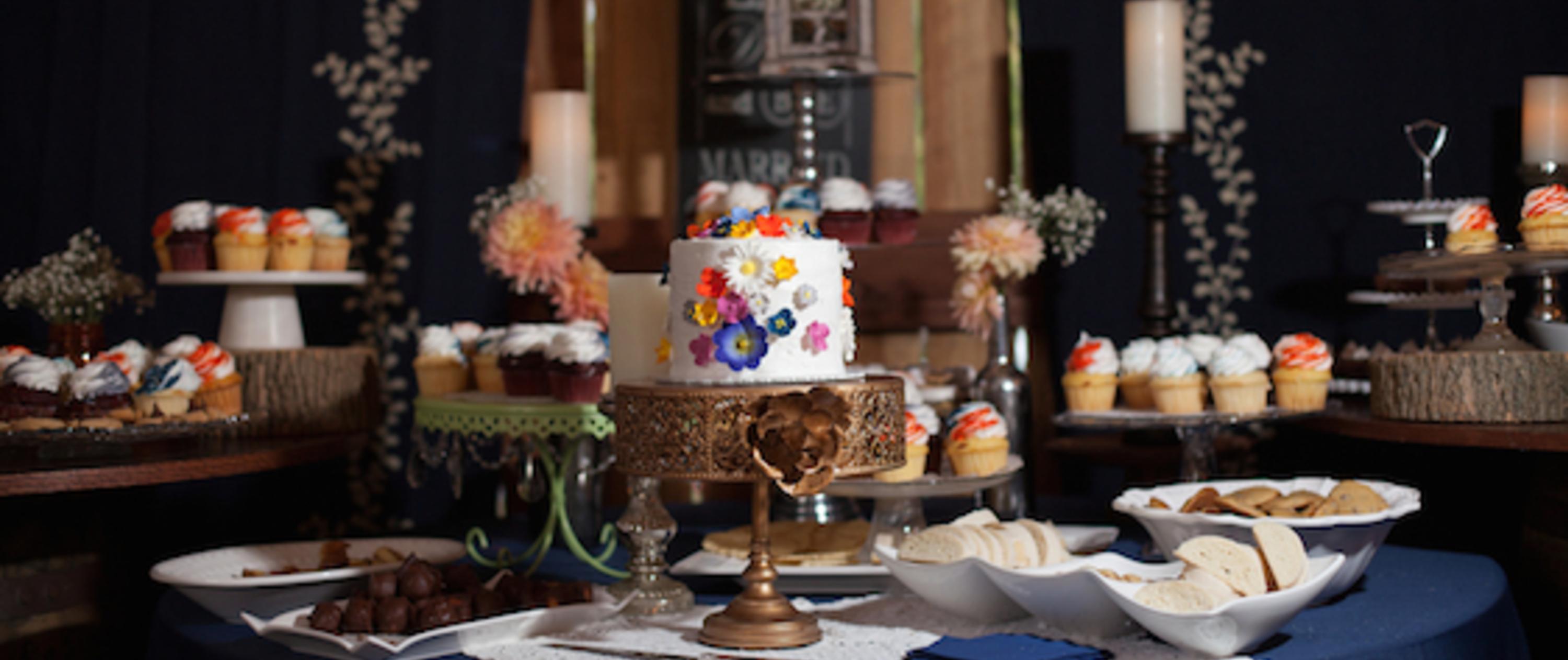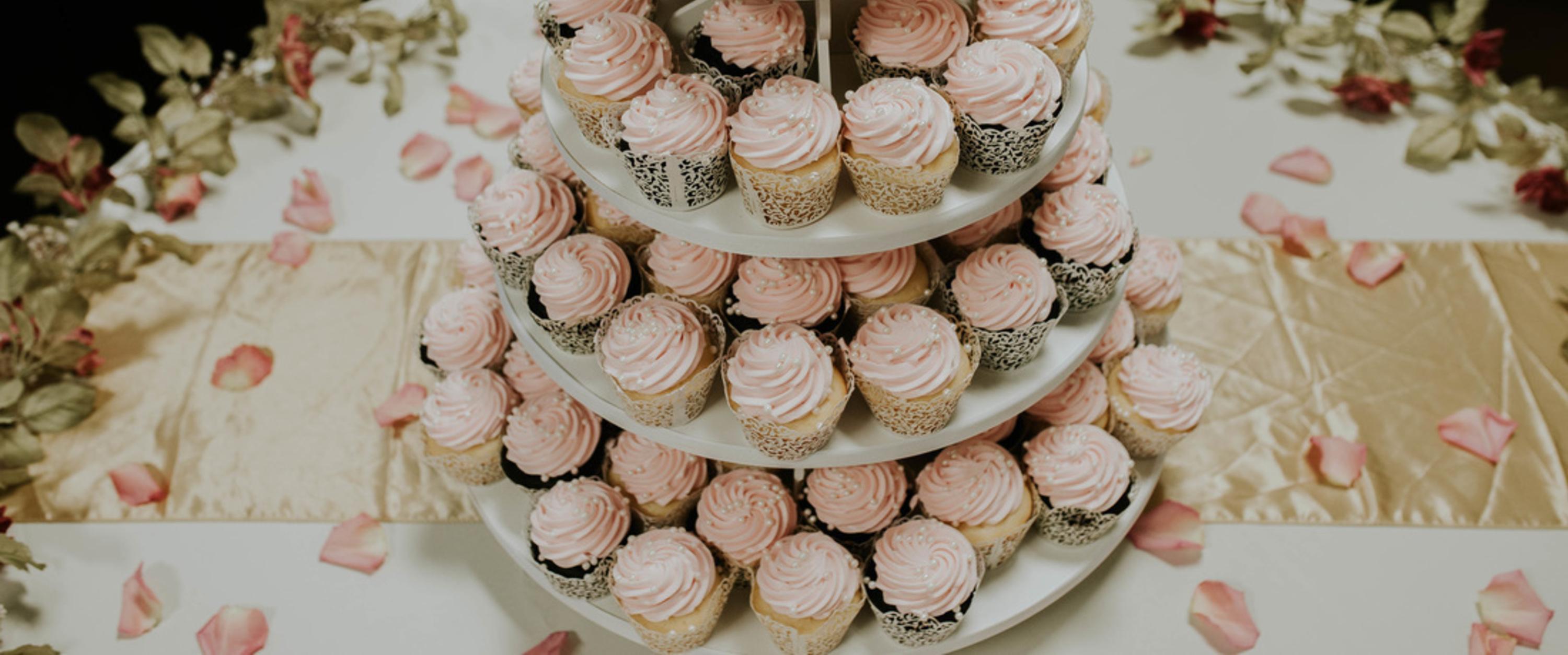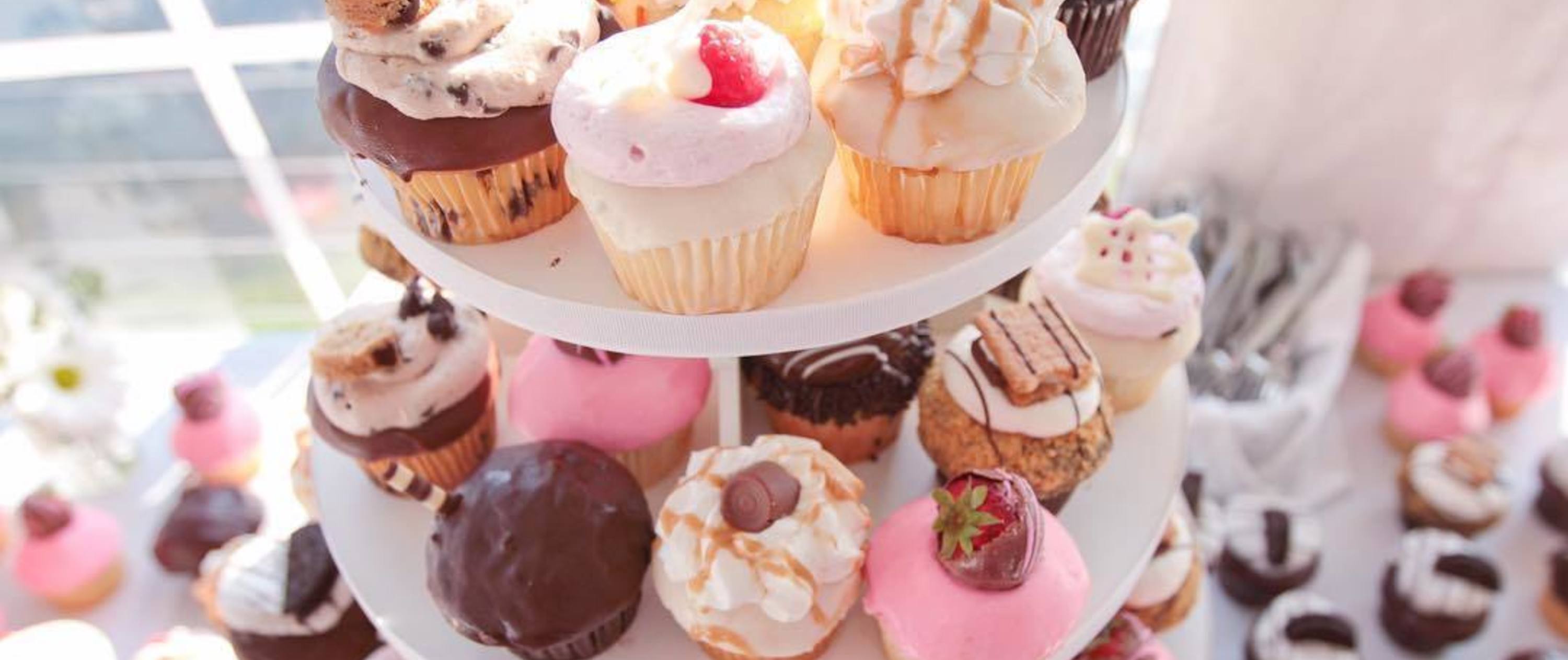 Cupcakes are a fun and trendy dessert for weddings! They allow you to offer multiple flavors and the ability to customize a unique look. Most couples choose to do a cupcake tower, with a 6" cake on the top and the cupcakes on the lower tiers. Others choose to do a more rustic display, with cupcakes on crates or pedestal stands. We do have round white towers available to rent.  Any other displays are the responsibility of the couple.
We are happy to deliver your entire order to the venue, however, there is a delivery charge based on mileage.  You also have the option to pick up the order at the bakery.

Traditional Cupcakes
$18.00 per dozen base price. Flavor options: White Almond, Yellow (vanilla), Chocolate, or Red Velvet.
Cupcakes can be customized for an additional charge.
Attitude Cupcakes:
$36.00 per dozen. To see our Attitude Cupcake variety click here.
Cupcake wedding orders can be placed directly online by clicking HERE.  Orders must be placed a minimum of 2 weeks prior to the wedding. 
Scroll down for more information or click here to contact our wedding coordinator.
Our Cupcake Towers are a 5 Tier Round and hold approximately 8 dozen cupcakes plus a 6" cake on top.
They are$135.00; $35.00 is a rental fee. $100.00 is refunded when you return the stand to Oakmont Bakery within 3 days following the event.
Please note that Oakmont Bakery does not provide set up of cupcakes.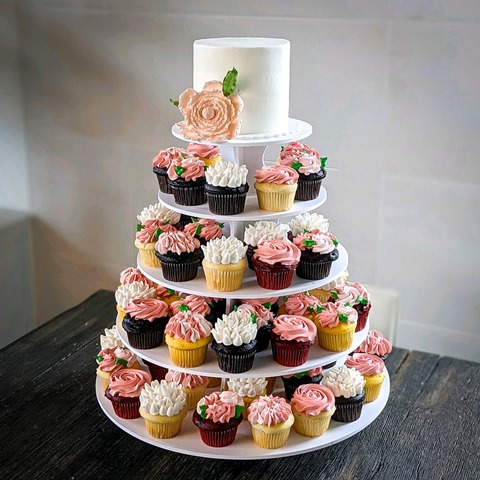 Oakmont Bakery has always been my go-to place for baked goods, so when it was time for my wedding cake, I of course decided to go with Oakmont. I chose to do a cupcake tower and a mini cake on the top for our wedding cake. Oakmont was very easy to work with and accommodating for whatever we needed. Everything was perfect and it looked wonderful the day of the wedding! We received a lot of compliments on our cupcakes from our guests, so we were very happy we decided to go with Oakmont for our wedding!
- Wedding Wire