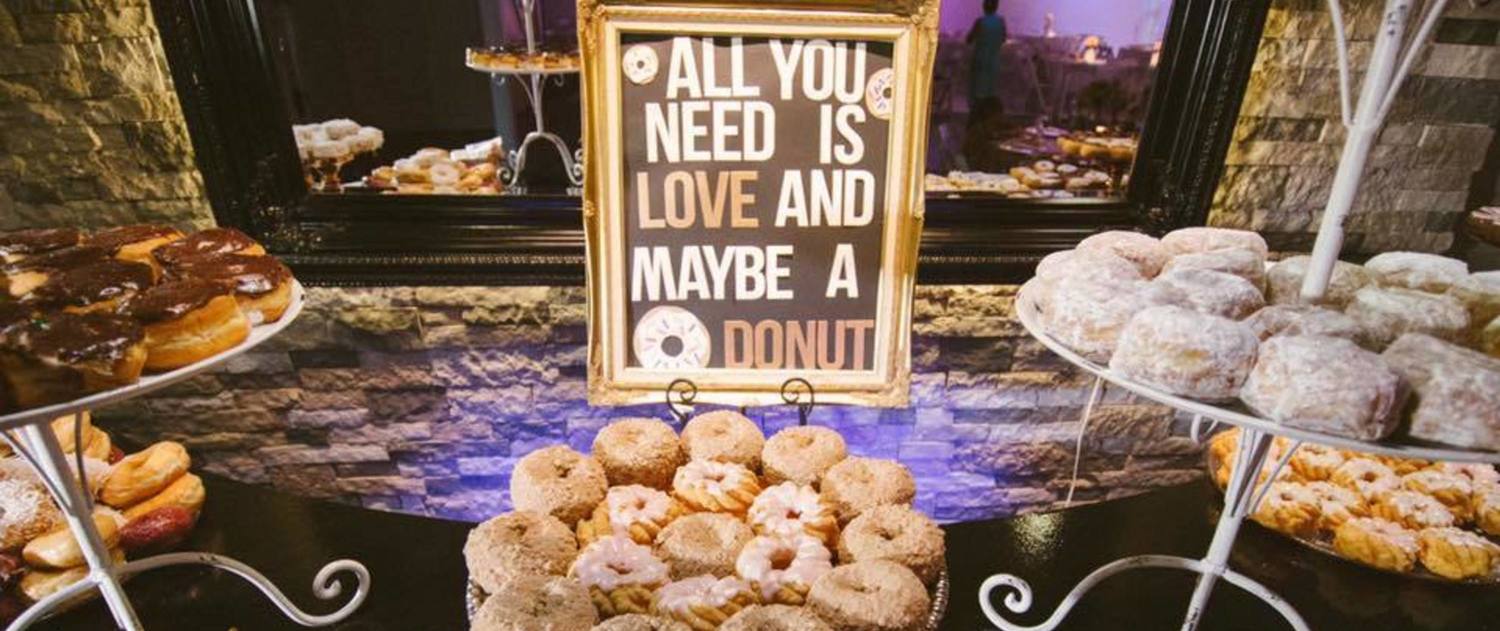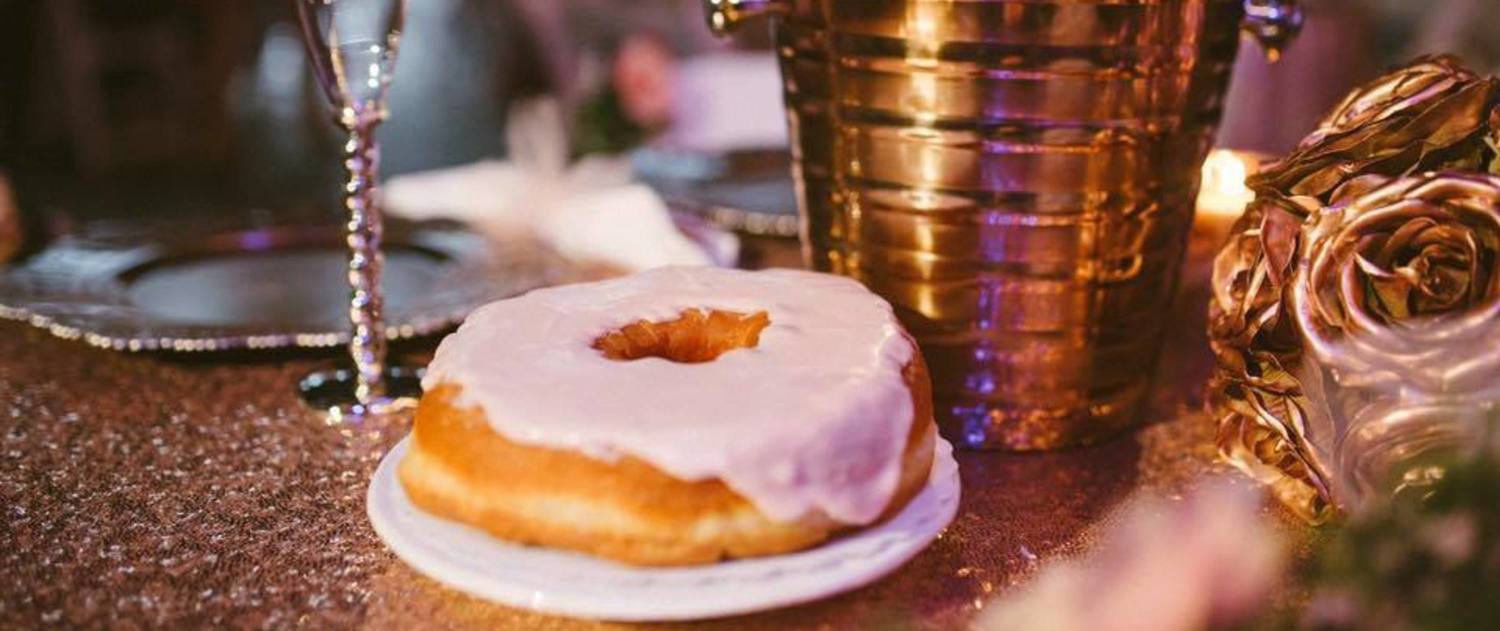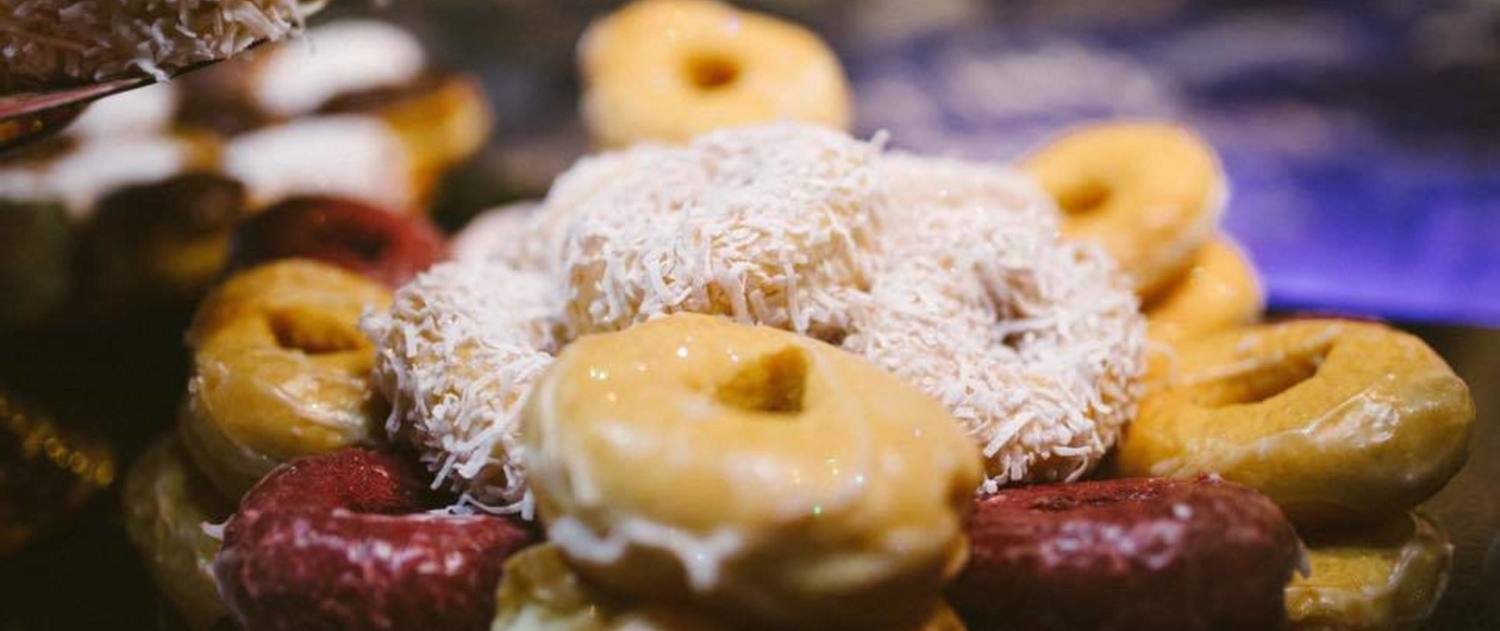 Donuts Weddings are the Next Big Thing!
There's no doubt about it: Donuts are one wedding trend that's here to stay. Over the years, we've seen couples serve the traditional breakfast treat as a wedding cake alternative or addition, a coffee service garnish, a whimsical wedding favor, and more. In fact, whether raised or cake, glazed or filled, frosted or unfrosted, there are so many ways to make and display the diminutive dessert, we don't foresee it going stale anytime soon (pun intended). Plus, the convenient shape calls to mind another ring that's a mainstay in weddings.

Donut wedding orders can be placed directly online by clicking HERE.  
Orders must be placed a minimum of 2 weeks prior to the wedding.
Scroll down for more information or click here to contact our wedding coordinator.
Apple Filled • Boston Cream • Choc Iced Cake & Raised • Choc/Choc Cake • Chocolate Cake • Chocolate Chip • Chocolate Cream Filled • Cinnamon Glazed • Coconut • French • Glazed Raised • Glazed Cake • Maple Iced Ring • PA Dutch • Pittsburgh Cream • Plain Cake • Powdered • Raspberry Filled • Sour Cream • Sugar Raised • Vanilla Filled • White Iced Cake & Raised • Custard Filled • Oakmont Cream • Red Velvet • Marble Iced Ring • Maple Bacon •    PB & J
Seasonal
Blueberry Cake • Cherry Cake • Pumpkin Cake • Lemon Cake • Strawberry Lemonade Cake • Caramel Apple Cake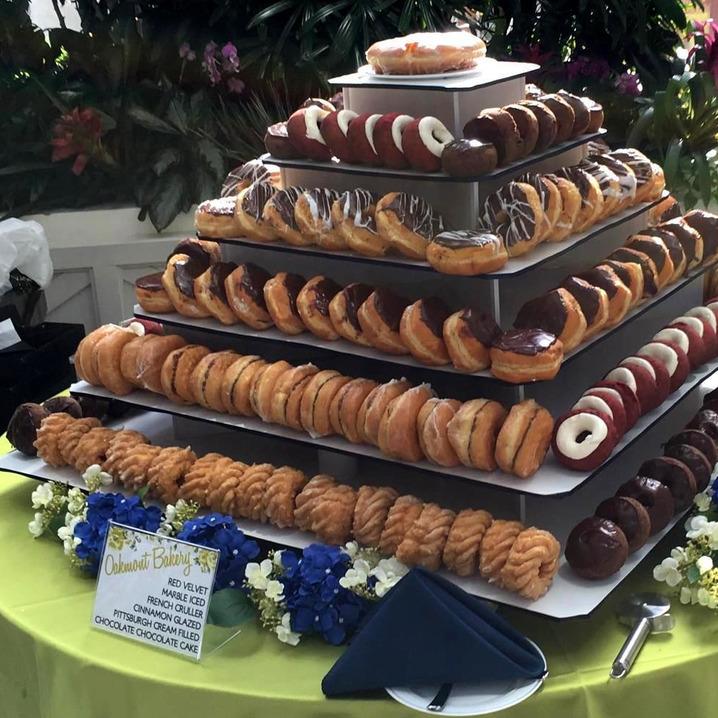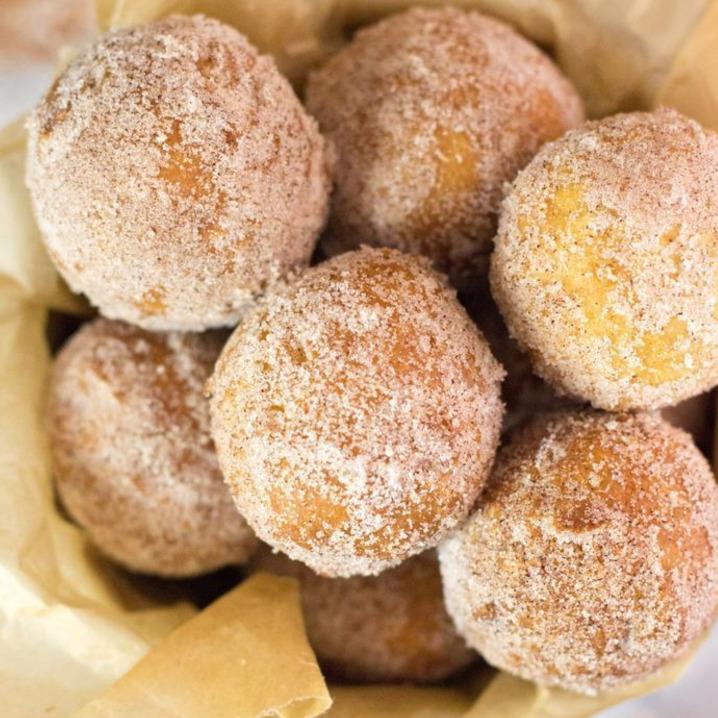 Raised Glazed • Raised Sugar • Chocolate Cake Glazed • Chocolate Cake with Sprinkles • Vanilla Cake- Plain • Vanilla Cake- Glazed • Vanilla Cake with Powdered Sugar • Vanilla Cake with Cinnamon Sugar • Vanilla Cake with Sprinkles • Vanilla Cake with Cinnamon Crumb
Cake Donuts • Stacked • 112 Donuts
Cake Donuts • Leaning • 105 Donuts
Raised Donuts • Laying Flat • 50 Donuts
Raised Donuts • Stacked • 79 Donuts
Raised Donuts • Leaning • 71 Donuts (pictured)
RIBBON COLORS
Black  • White • Pewter • Brown • Navy • Light Pink • Turquoise • Candy Apple Red • Cranberry