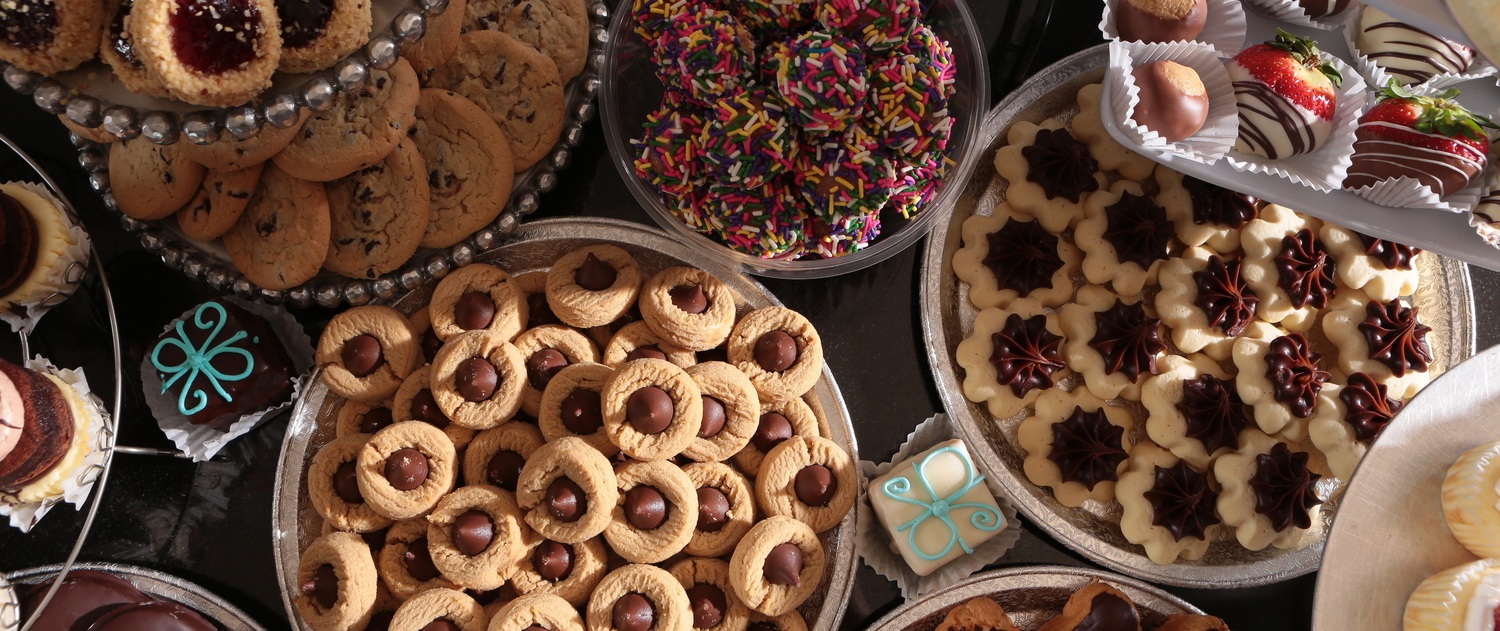 We offer two assortments for our trays, the standard and the wedding. The standard is a mixture of all of our cookies, where as the wedding assortment is only our smaller, fancier cookies. The recommended size for best presentation is the large (7 dozen) cookie tray. The cost for this size tray is $63.00.
You may choose any cookies in 1 dozen increments to be boxed for your order at the regular dozen price. We can deliver them with your wedding cake the day of the wedding with no additional delivery fee. If your caterer needs the cookies ahead of time, you would be responsible for picking them up at the bakery.
Wedding Assortment Cookies
Brownie Drops  •  Chocolate Chip  •  Cherry Chewbillies  •  Nut Kolache  •  Apricot Kolache  •  Assorted Biscotti  •  Chocolate Thumbprints  •  Jelly Thumbprints  •  Turtle Thumbprints  •  Butter Fudge Stars  •  Peanut Butter Blossoms  •  Macaroons  •  Butterballs  •  Mini Ladylocks
Our 16" tray of mini pastries consists of
1 dozen each of the following
Mini Ladylocks  •  Mini Eclairs
Mini Creampuffs  •  Assorted Mini Cheesecakes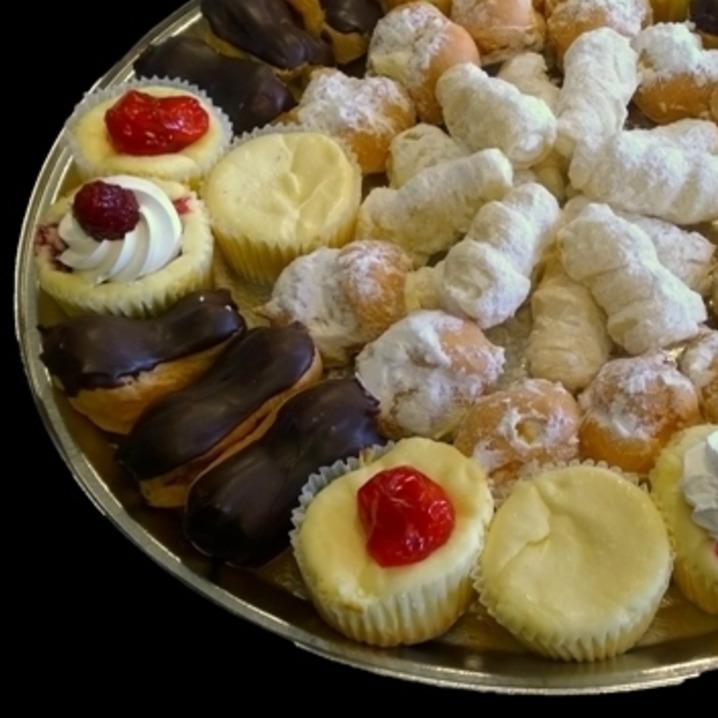 Our Cookie Buffet Was Great.
Oakmont Bakery really did a great job and had everything ready to go for us to pick up. The cookies were delicious and we couldn't ask for anything better. They even loaded the trays into our car for us.  
- The Knot - Adam M.